Our 2nd annual White Label Partner Summit was just this week (AMAZING!). We showed you many of these updates at this event. We are excited to bring them to your system.
Please read all of this post as some of these updates are in Beta. You can request to have these added to your system. Let us know which of them you want turned on.
These are updates you will be receiving:
Deal – Related Contacts Add to ClientTouch
Add all of the contacts related to a Deal to ClientTouch with the click of a button. This makes sending email updates or assigning tasks to the group quick and easy.



Dashboard Tabs
Add tabs to your customizable Dashboard. This allows for you to add more widgets and further customize the system without as much clutter in one tab. Right click to rename, move or delete the tab.



Widget Recent Settings
This new widget makes it really easy to go back to what you were working on.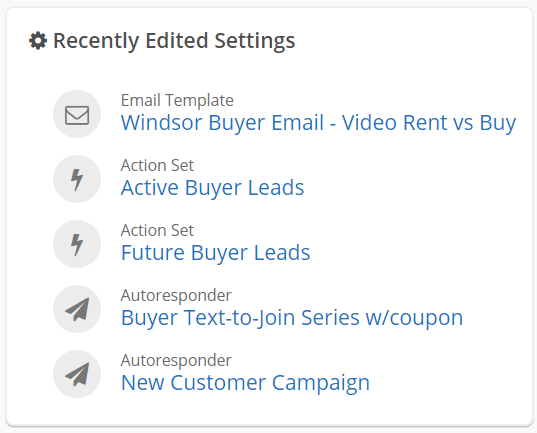 Widget Contact Card
Quickly link to a contact card from the Dashboard. If you just want to call, you will have the phone number available without leaving the Dashboard.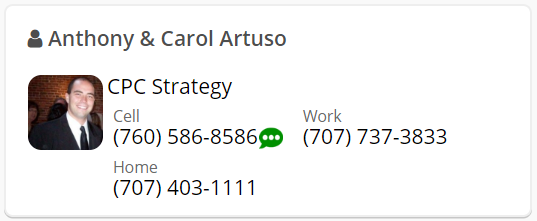 Contact Card Add to Dashboard Icon
Add a contact card to the Dashboard quickly, right from the contact card. Just click this new handy icon.


Lading Page Add to Dashboard Icon
Add a Landing Page to your Dashboard with the extra handy icon right on the Landing Page set up page. This lets you track your Landing Page on the Dashboard.


Action Set: Pause Until Time of Day
This pauses an Action Set until a set time of Day.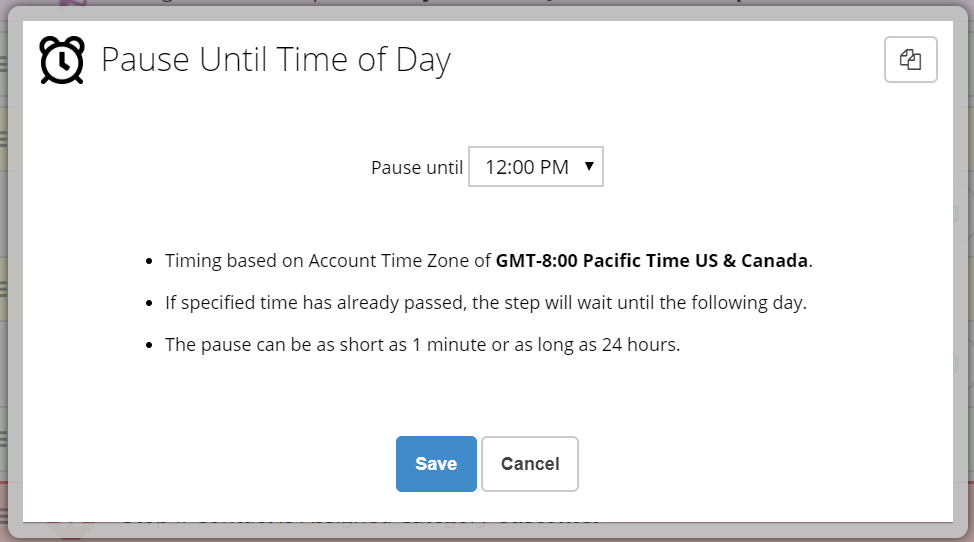 Action Set: Stop If
This will stop an Action Set if there are specific changes to Categories, Sources or Flags.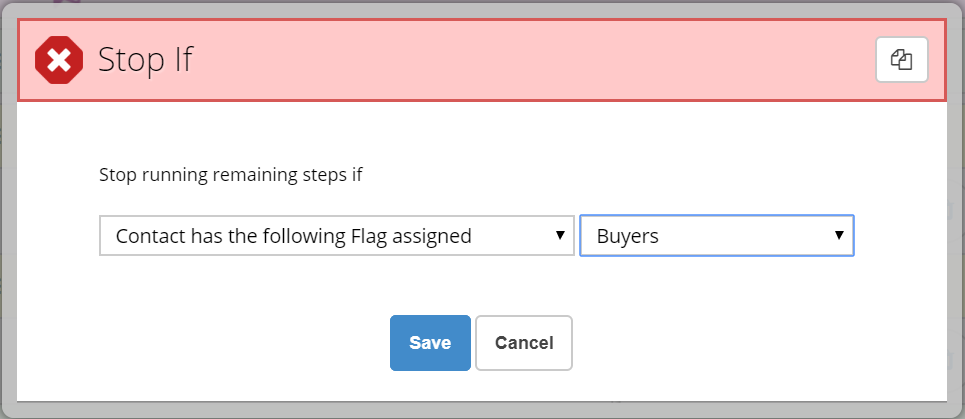 Action Set: Continue Only If
This Action Set Action will continue the Action Set only if a set value is set to Categories, Sources or Flags.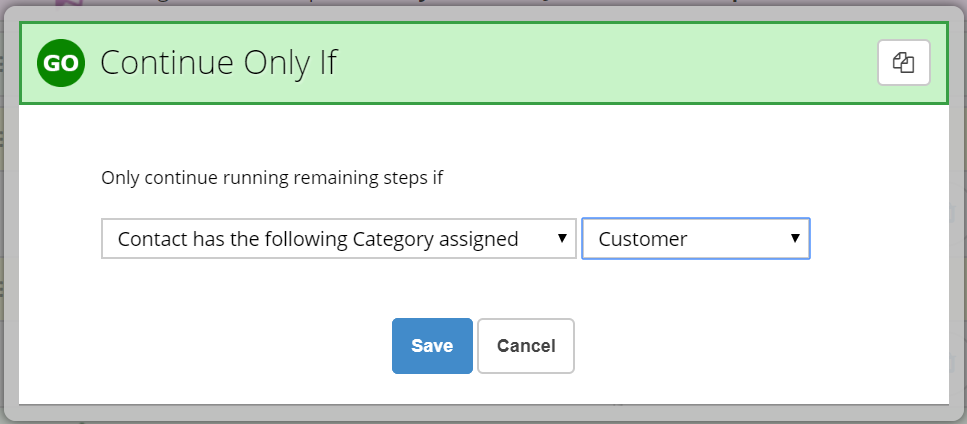 Action Set: Review Pending Steps
This new option will let you review the pending steps of an Action Set from the contact card.



New Flag Designs, Icons & Colors
When creating new Flags, you now have more icon choices and you can now pick the background color and the icon. So many options! And so fun!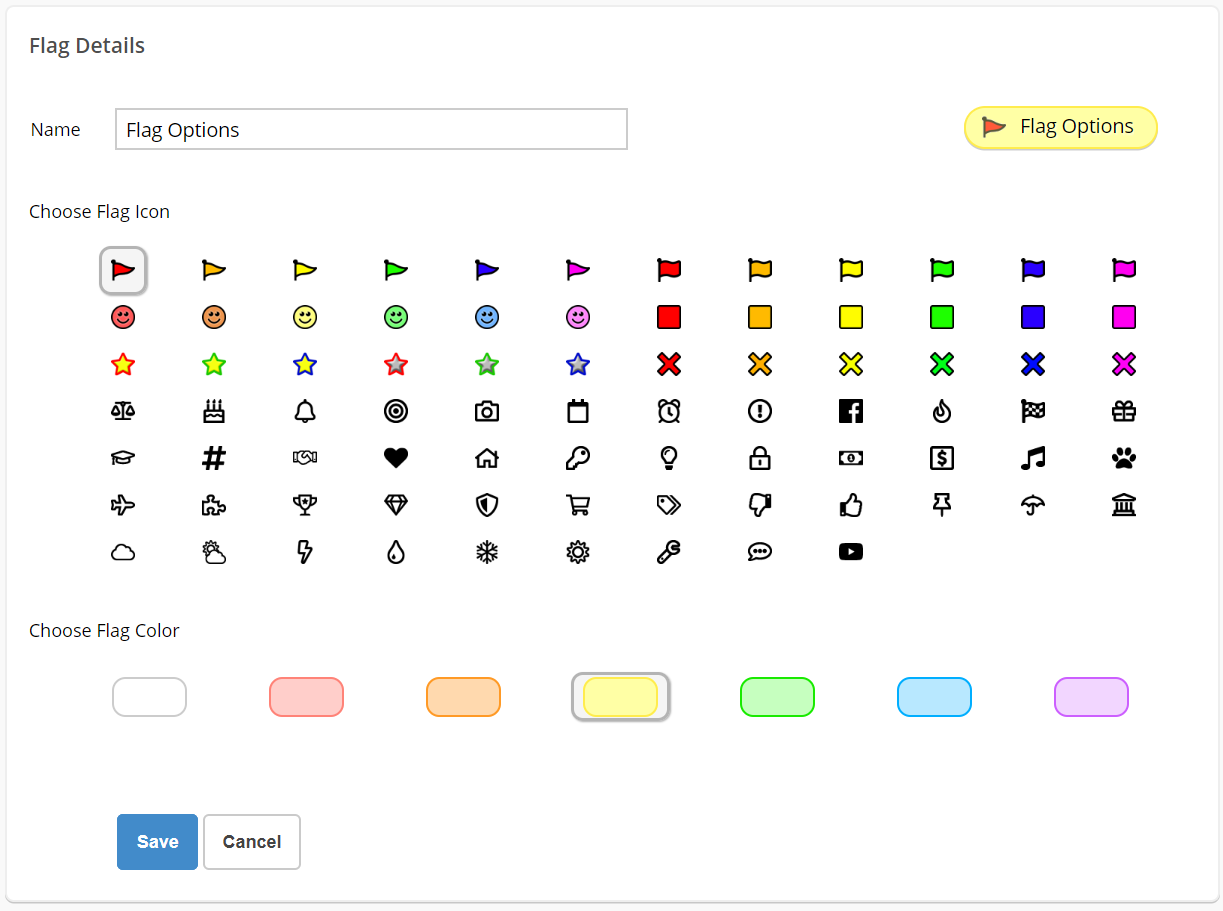 Texting Opt-In/Opt-Out
Contacts may now opt-out for texting (text STOP) and re-opt-in by texting START. Icons on the contact card will identify opted in and opted opt phone numbers.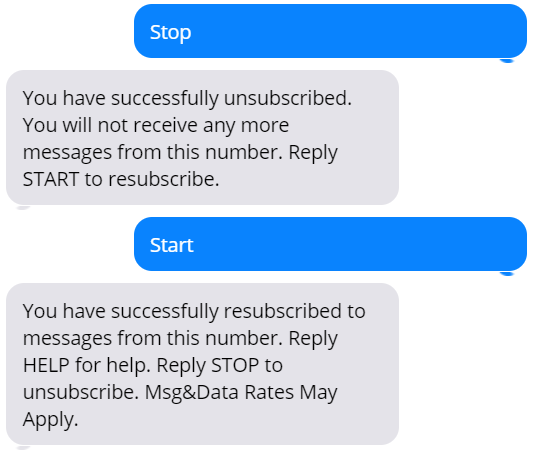 Text from the Contact Widget
The new Contact Widget will have the green opt-in icon next to phone numbers that are opted-in for texting. Click this green icon and it opens the texting window.



Advanced Search Option Opted-In for Texting
You can now search for all of your contacts that opted-in for texting (or not opted-in for texting).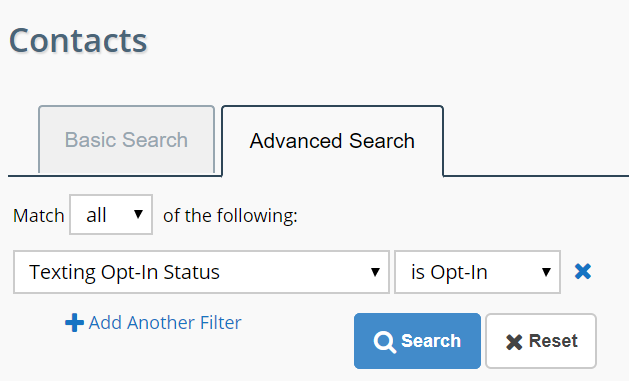 Contact List Opted-In for Texting Icon
Add this texting opt-in status to your Contact List and sort or identify opted-in contacts for texting at a glance.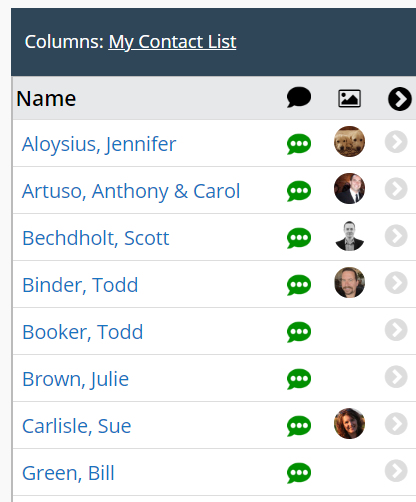 Advanced Search – Note that you are Viewing Saved Search
When you are in a saved search, the Advanced Search screen will show which saved search you are currently viewing at the top of the page.



Advanced Search – Update Existing Saved Search
You can now make changes to a saved search without renaming and re-saving as a new search. When saving the search, choose update existing saved search and choose which search you are updating.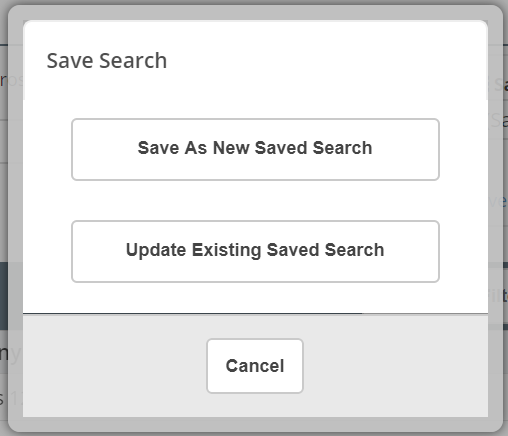 Pretty Email Templates
When you are adding a new email template, you now have the option of using our pretty template builder or starting from a blank canvas.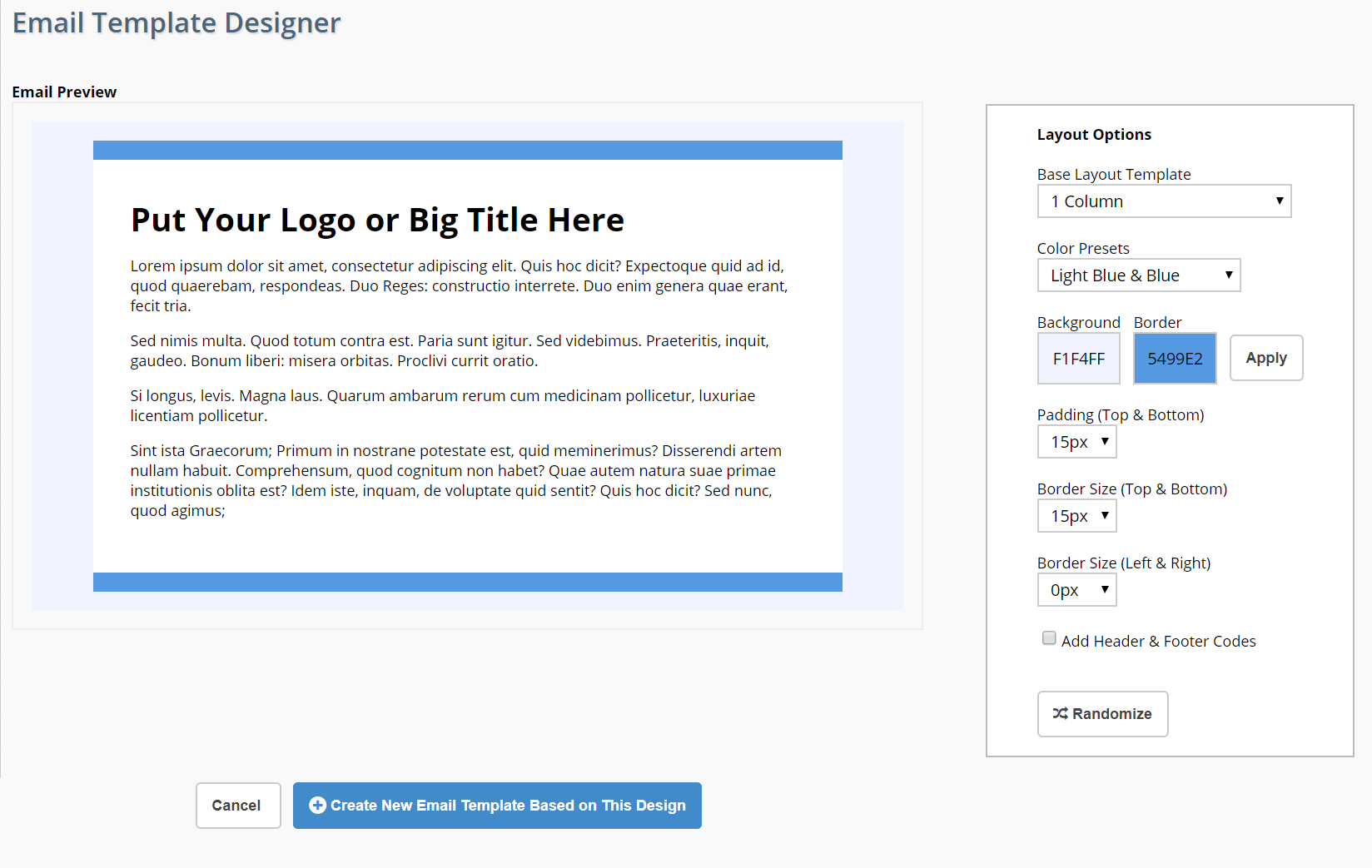 Graph Interface
This new graph interface will change the way the currently graphs look and operate ever so slightly. In the future, this tool will allow us to do more with our graphs.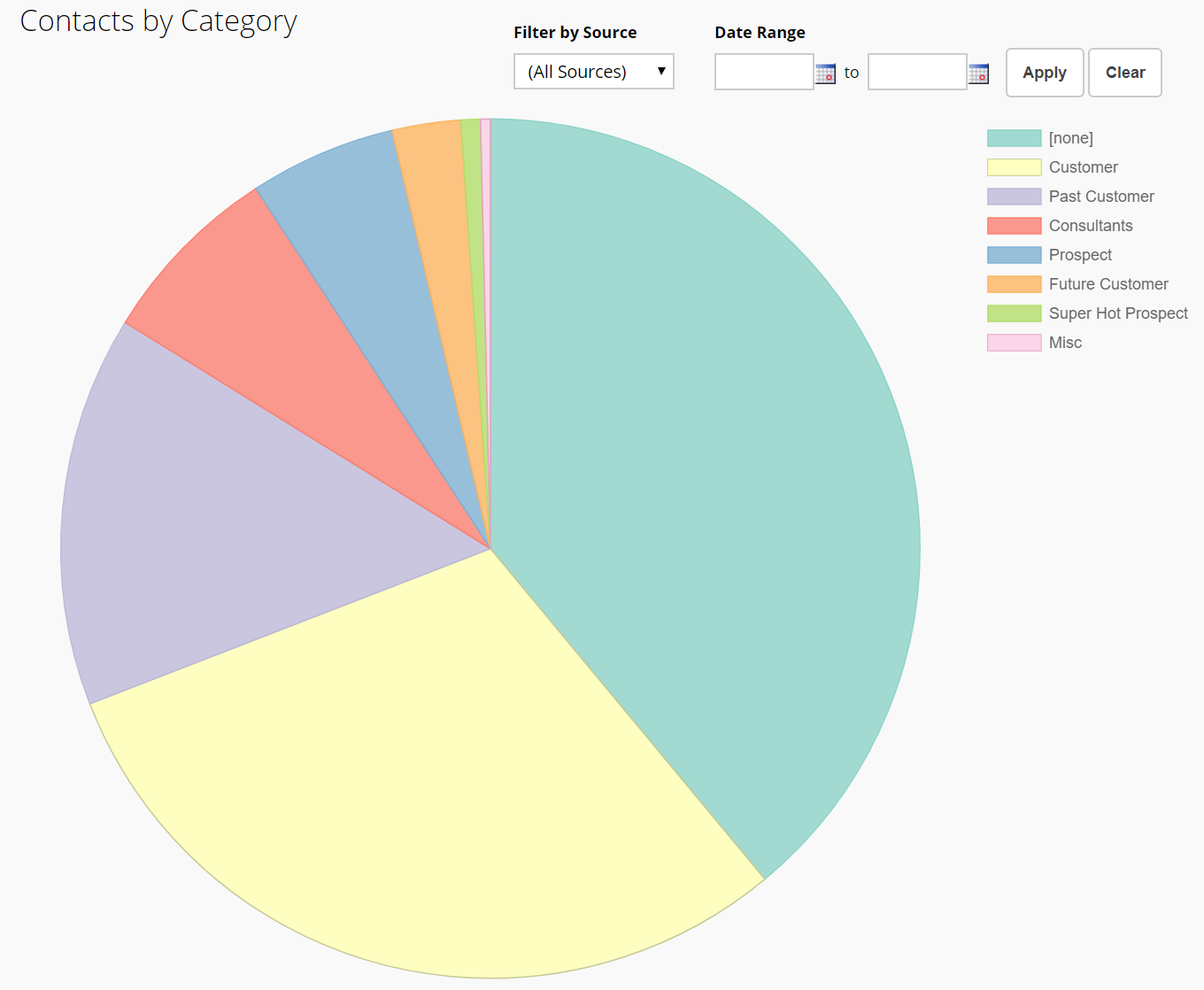 These are updates that in Beta. Let me know if you want them in your system:
Beta:  Custom Field Types
Custom Fields may now be Text, Check boxes or Drop Downs.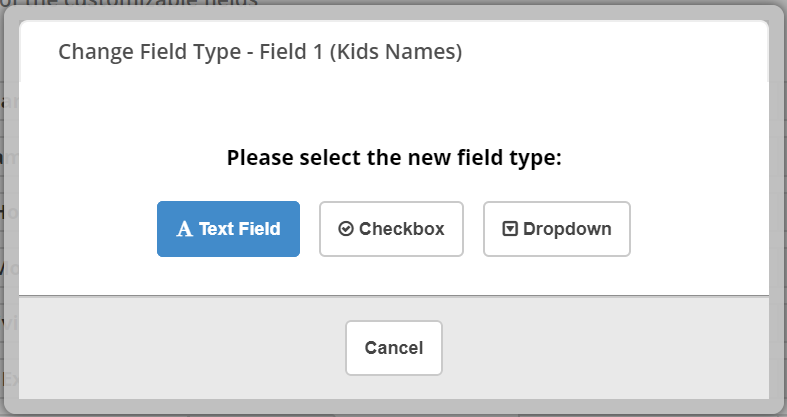 Beta:  Custom Field Type Clean Up Tool
Work with your Custom Fields to make sure the data is exactly the way it should be.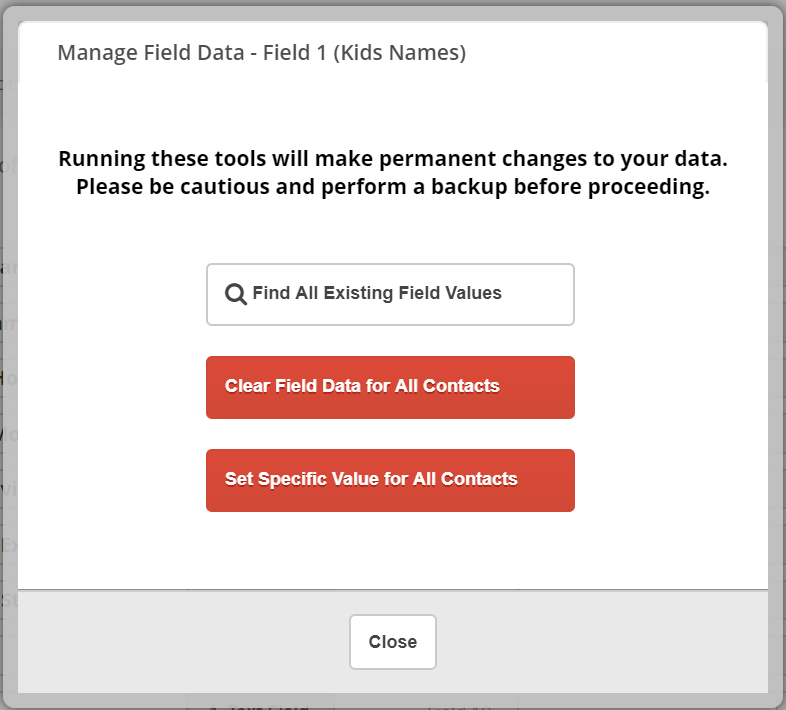 Beta:  Modern UI
A whole new look and feel for your system. If you would like this added to your system, let's talk about the color theme you would like…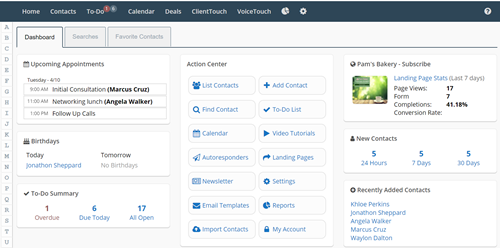 Beta:  Action Set: Texting
There are now texting options in Action Sets. You do have to be opted-in for texting for any of these features to function.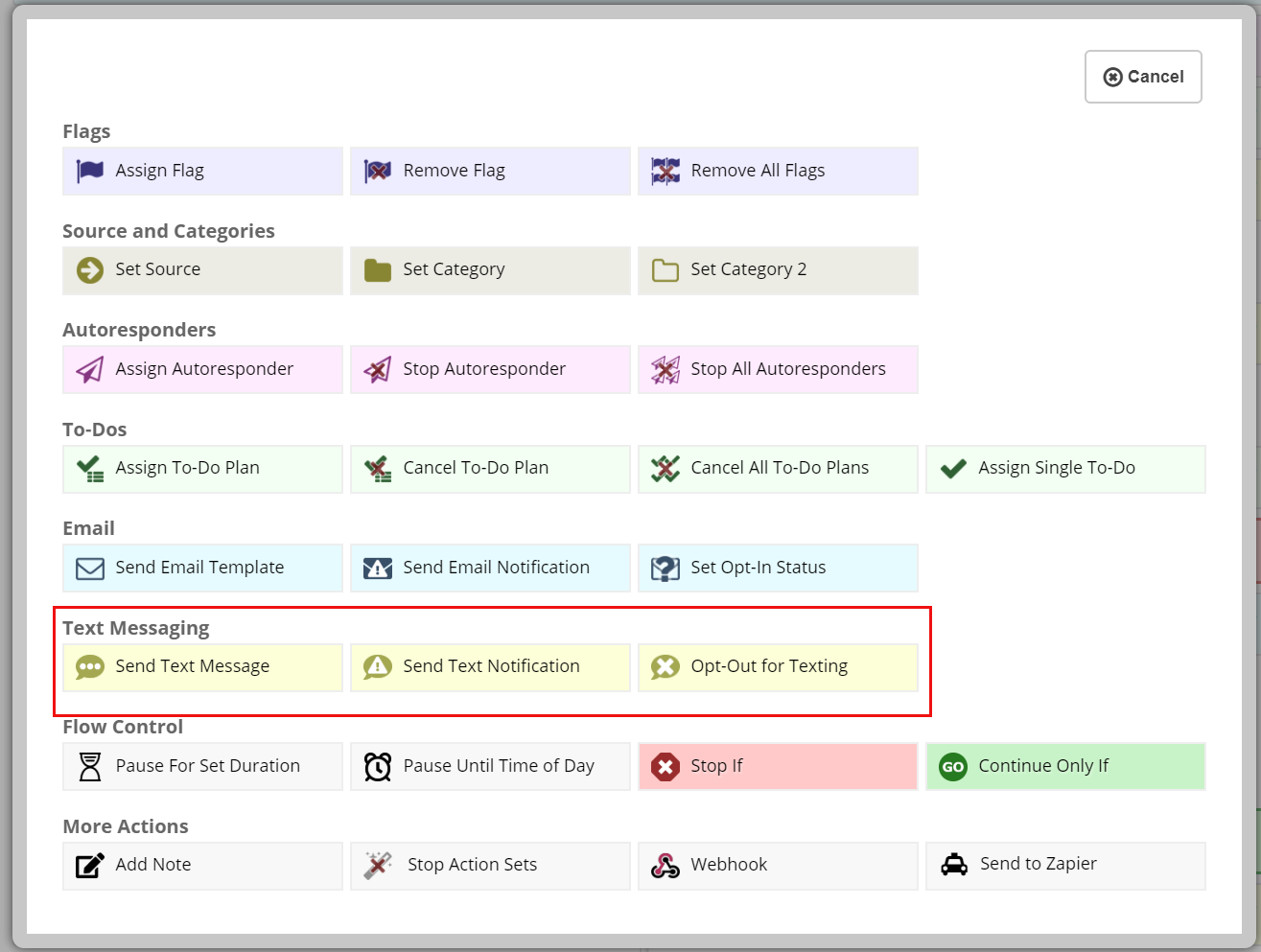 Make sure you are up on all of the latest additions to the API. Check out the newest additions on the Developers Blog.